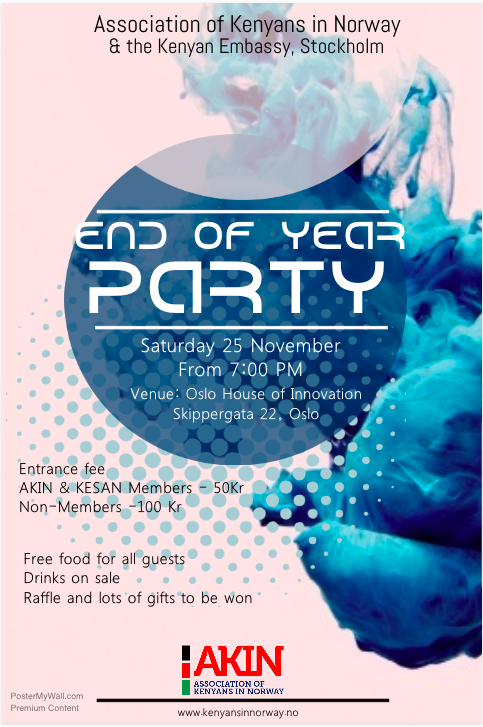 The Association of Kenyans in Norway (AKIN), in cooperation with the Kenyan Embassy in Stockholm, would like to invite you to our  annual end of year party. The party will be held at Oslo House of Innovation (OHOI), Skippergata 22 on 25 November 2017 at 19:00 – 02:00.
The occasion will be graced by the attendance of representatives from the Kenyan Embassy in Stockholm. Come meet and mingle with fellow Kenyans and friends while you enjoy some Kenyan delicacies and music.
Entrance fee 
AKIN and KESAN members – NOK 50
Non-members – NOK 100
Food will be served at no cost to all guests and srinks will be sold at reasonable costs. We will as tradition have a wide range of attractive raffle prizes to be won this year  too including return tickets to Kenya courtesy of Ethiopian Airlines.
We look forward to hosting you. Further information will be posted the AKIN Event Facebook page.